As early as March 29th the major truck manufacturers of Europe set off on a challenge set by Rijkswaterstaat to reach Rotterdam from different locations to demonstrate autonomous truck platooning. This world first was met by Mercedes, MAN, Iveco, Volvo, Scania and DAF. All trucks arrived without event on April 6th 2016.
Autonomous Platooning will reduce CO2 emissions and save fuel. The trucks travel in a convoy headed by a lead truck and communicate via RADAR, GPS and WIFI. They sit just 49ft apart from one another and this helps streamline the rigs and reduce drag. Drivers are in control of each truck's assistance system. The lead truck determines the speed, route taken and positioning. Upto 20% of fuel can be saved by using autonomous platooning. 
Daimler's Dr. Wolfgang Bernhard said "We consider platooning as meaningful part of the integrated approach in which all stakeholders in road transport contribute to reduce fuel consumption and CO2. Driving in a convoy is one of numerous examples to raise the performance of goods transport extensively with connected trucks."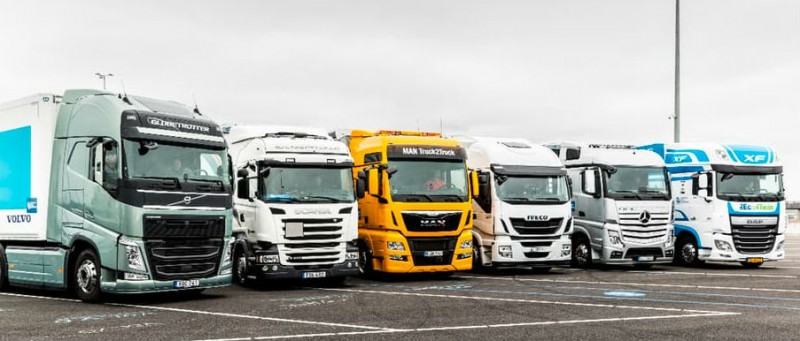 08 Apr 2016