Scania Truck Diagnotics Tool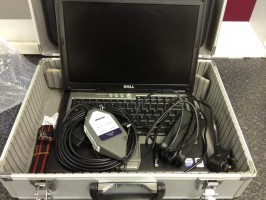 Swedish Truck Parts are able to supply Diagnostic tools and kits for Scania Volvo DAF Man Renault Iveco Renault Mercedes Trucks and Buses.
Our kits complete with diagnostic software, Tough book Laptop, vehicle interface connection cables plugs and protective flight case.
Diagnostic Tools can be used to access
- Stored fault codes, proposals for remedial action and delete option
- Control unit configuration and settings
- Information about electrical components and their location
- Input and output signals.
- Activation of components
- Spare part programming
Supported languages: English, German, Spanish, French, Japanese, Dutch, Polish, Portuguese, Swedish, Norwegian, Suomi, Turkish, Italian, Czech, Russian, Chinese.
For more information please contact Tony on 01706 650999 or e-mail at tony@swedishtruckparts.co.uk