Volvo Trucks has a dedicated fuel focus. They are  launching improvements on its FM, FMX, FH and FH16 model trucks. Making changes to engines and aerodynamics of cabs and chasis. Improvements include updated engines which comply with the Euro-6 Step C regs and  optimisation of aerodynamics made on the Volvo FH truck cabs and some optimisations  of weight on the chassis. 
Mainly on the Volvo D11 and D13 engines a number of changes have been made.
Low-friction pistons
A new improved turbo charger
Higher compression ratio
Enhanced camshaft
Software updates, which helps fuel reduction.
Improvements to aerodynamics and reduce air resistance include
New designed front spoiler
Added air deflectors
Mudguards and a tighter wheel housing on FH models.
Claes Nilsson, President of Volvo Trucks said "Since fuel accounts for a third of hauliers' costs, every drop counts. We are constantly working on improving the fuel efficiency of our vehicles. It is a philosophy of utilising every possible improvement and optimisation, small and big. With these latest updates on the engines and the aerodynamics, drivers receive an even more efficient truck with the excellent performance of the Volvo Trucks and further improved fuel efficiency, meaning more money saved for the operator. These are a number of small improvements that can ultimately lead to significant savings"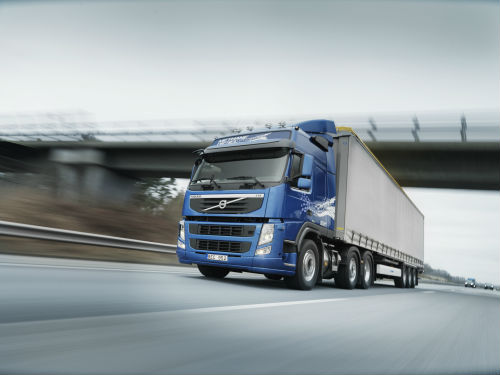 21 Apr 2016