The fuel injector nozzle is crucial to the emissions and performance of the engine. Are you hoping to purchase Scania 3 Series Bus & Coach fuel injectors nozzles online?
It's important to replace your fuel injector nozzle if and when it needs to be replaced. The fuel injector nozzle can easily be effected or damaged by poor quality fuel, if not working as it should it can prove detrimental to your Scania vehicle and its engine.
If your fuel injectors needs replacing, replace them as soon as possible. Like any vehicle part, it must should be checked regularly to ensure that it's fit for purpose, allowing the vehicle to perform at its peak.
If a vehicle is well-maintained this will prolong the lifespan of the vehicle while increasing the amount of time it spends on the road. If the cost of having your Scania vehicle off the road for any amount of time will harm your business then you doubtless need a supplier who can offer you a replacement part as soon as possible.
Here at the Swedish Truck Parts Shop we're equipped to find the part you need for your Scania vehicle from injector nozzles, stop solenoids, filters to a complete fuel injection pump. All parts are purchased from an OE supplier, so you can be sure of a quality component and a good service.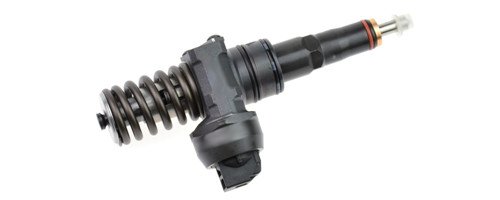 Scania Early 3 Series 
You can find early 1989-1997 Scania 3 Series Fuel Injector Nozzles and DSC9 09 Engine Fuel Injector Nozzles in our webshop
01 Dec 2014