After the last 12 months of investing a seven figure sum into the Customer First initiative to put focus on customer service MAN Truck & Bus UK are reaping the rewards.
"The figures for the first quarter are first class. Generally, the market has seen growth of 17 per cent but MAN can report 74 per cent growth in the same period. Our market share is also up 48 per cent at 10.4 per cent compared to just over seven per cent this time last year. This is evidence of a good start within our aims for the next five years" said Managing Director Simon Elliott
Elliott added: "We are more than 100% committed to improving the customer experience. We have worked extremely hard with customers, dealers and staff to identify where improvements can be made and have made them to ensure our customer service will be recognised as an industry benchmark.
"We have prepared the ground and talked long and hard on how to move forward and take the right action that will make a positive difference in our customers' eyes.
"Praise must also be given to our dealerships. They are our 'usp' in a competitive market and they have demonstrated that they are able to respond with quick and positive actions, which is exactly what is required. The whole of MAN Truck & Bus UK is embracing our Customer First policy and the results are beginning to show."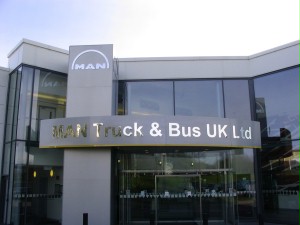 28 Apr 2016